Products
EN 10155
ASTM
JIS G3114
NFA 35-502
SEW 087
UNI
BS 4360
S355K2G1W steel plate,weathering steel S355K2G1W supplier,corrosion resistant/weather resistant steel S355K2G1W,EN10155 S355K2G1W steel sheet,EN 10155 S355K2G1W weathering steel MATERIAL#1.8966 S355K2G1W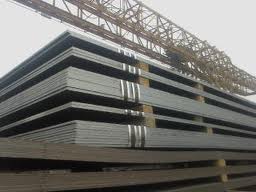 Grede:S355K2G1W
Type :steel plate
Standard :EN
Steel Plate Thickness: 2-460mm , Steel Plate Width: 1500-3200mm, Length:6000-12000mm
Place of Origin: Henan China (Mainland)
Brand Name: Bebon
S355K2G1W Weathering Steel Description

"Weathering" means that due to the chemical compositions of S355K2G1W, these steel plates and sheets exhibit increased resistance to atmospheric corrosion compared to other steels

S355K2G1W corrosion resistant steel is of EN 10155 standard,S355K2G1W material number is 1.8966,The equality material in ASTM standard is A 709 Grade 50W, the equality in NFA 35502 standard is E 36 WB 4,S355 K2G1W steel plates also have equality in WBL 087,BS4360,CSA G 4021 standard

S355K2G1W Weathering Steel Delivery Conditions

Hot rolled,Cold rolled,Normalization,Tempering,Quenched,Normalization and Tempering,Quenched and Tempering,UT,PWHT,IMPACT TEST,Thermal Mechanical Control Process (TMCP),Electroslag Remelting Technical,HIC test,etc.
S355K2G1W Weathering Steel Applications

S355K2G1W weathering steel is popularly used in outdoor sculptures,bridge and other large structural applications, marine transportation, in the construction of Intermodal containers
S355K2G1W Weathering Steel Chemical Composition

Steel Grades
C
max
Si
max
Mn
P
max
S
max
Cu
max
Cr
max
Ni
max
V
max
Nb
max
Al
min
S355K2G1W
-
-
-
0.035
0.035
-
-
-
-
-
0.020
S355K2G1W Weathering Steel Mechanical properties

Thickness

Yield Strength ReH[N/mm2]
Tensile Strength
Fracture Elongation[%]transv. min.
Notch Impact Energy1)Ch Vcomplete samplelongitud. min [J]
transv.min
Rm[N/mm2]transv
8<t≤16mm
355
490 – 630
20
--20℃
20℃
16<t≤100m
345
490 - 630
20
40V
28V
100<t≤120m
315
460 - 630
18
125<t ≤150mm
295
450 - 630
18
-
-
S355K2G1W Weathering Steel Services
Pretreatment(Derusting,Lacquering,Painting,Sand Clusting),Heat treatment,UT Test,HIC Test,Impact Test,PWHT Z15 Test, Z25 Test, Z35Test,Cutting, Welding ,Inspection from the third party like SGS,Galvanization.
EN 10155 S355K2G1W steel plate/weathering steel/corrosion resistant/weather resistant steel:BEBON can supply the stock steel grade S355K2G1W Weathering Steel, BEBON International is a professional weathering steel exporter,supplier,manufacturer and stockist in China. Any need in S355K2G1W Weathering Steel, please feel free to contact us!we will offer you the most competitive price of S355K2G1W and best service for S355K2G1W.