Products
EN 10155
ASTM
JIS G3114
NFA 35-502
SEW 087
UNI
BS 4360
You are here:Home - Selling list - ASTM Corten A Weathering Resistant Steel Handling
ASTM Corten A Weathering Resistant Steel Handling
Bebon steel can supply ASTM Corten A Weathering Resistant Steel Handling price and specification ,we are steel suppliers and manufacturer,you can contact us to get ASTM Corten A Weathering Resistant Steel Handling application and other informations.
Corten A steel is becoming more popular by roll formed product end-users. Corten A unique look and naturally oxidizing finish make Corten A especially desirable for many architectural projects.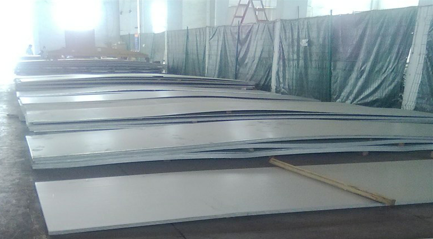 Corten A Hot Forming: Normally Corten A is carried out in a temperature range of 800 °C to 1050 °C. If Corten A is required in different temperature, it is advisable to carry out a normalizing treatment at the end.
Corten A Flame Cutting: Normally Corten A is carried out with the usual methods. In general, no preheat is required, but working on plates with a temperature of less than 10 °C shall be avoided.
Corten A Drawing: In spite of Corten A excellent mechanical Properties, Corten A can be moderately drawn.
Corten A Welding: Corten A plate can be easily welded using common procedures used for mild steel plate (spot, TIG, MIG, MAG, electrode etc.). Corten A is however advisable to avoid tempering in the heated zone and therefore to limit the ratio of linear energy to the thickness. Considering the chemical composition, Corten A can be stated that Corten A steel is not subject to cold cracking. Welded structures fabricated with Corten A steel do not normally need thermal stress relief treatment.
As a professional globe steel pipe supplier, Bebon Steel promise we can offer you the qualified Corten A weather resistant steel plate at the competitive price and rapid delivery time. If you need any offer or if you want to know the price and any other information about Corten A steel price, please be free to contact us.