Products
EN 10155
ASTM
JIS G3114
NFA 35-502
SEW 087
UNI
BS 4360
EN10155 S355J0W; S355J0W steel; S355J0W steel plate; S355J0W steel grade; S355J0W steel supplier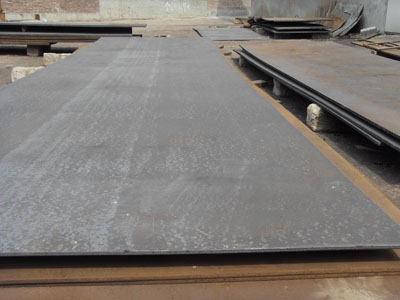 Grede:S355J0W
Type :steel plate
Standard :EN
Steel Plate Thickness: 2-460mm , Steel Plate Width: 1500-3200mm, Length:6000-12000mm
Place of Origin: Henan China (Mainland)
Brand Name: Bebon
S355J0W steel is a weather resistant steel which could more accurately be termed as an "Atmospheric Corrosion Resistant Steel" and often referred to as Corten-B steel. Weathering means that due to S355J0W steel chemical compositions, S355J0W steel chemical composition can increase resistance to atmospheric corrosion compared to other steels. This is because it forms a protective layer on S355J0W steel surface under the influence of the weather.

S355J0W steel Deliver condition

Hot Rolled, Cold Rolled, Normalized, Quenched, Tempering, Thermal Mechanical Control Process (TMCP), Electroslag Remelting Technical, HIC test.
S355J0W steel Application range

The S355J0W steels are used for various types of welded, bolted and riveted constructions e.g. steel frame structures, bridges, tanks and containers, exhaust systems, vehicles and equipment constructions and so on.
S355J0W steel Chemical composition (%)

C
Si
Mn
P
S
Cr
N
Cu
CEV

max 0.16

Max 0.5

0.5 - 1.5

max 0.035

Max 0.035

0.4 -0.8

max 0.009

0.25-0.55

Max 0.52

Note:
1. The steels may show a Ni content of max 0.65 %;
2. For long S355J0W steel, the P and S content can be 0.005% higher;
3. The S355J0W steel may contain max. 0.30 % Mo and max. 0.15 % Zr
4. It is permissible to exceed the specified values provided that for each increase of 0.001 % N, the P max. content will be reduced by 0.005 %; the N content of the ladle analysis, however, shall not be more than 0.012 %
5.The max. value for nitrogen does not apply if the chemical composition shows a minimum total Al content of 0.020 % or if sufficient other N binding elements are present.
S355J0W steel mechanical property

Nominal thickness (mm)
to 16
16-40
40-63
63-80
80-100
100-150
ReH - Minimum yield strength (MPa)
355
345
335
325
315
295
Nominal thickness (mm)
To 3
3-100
100-150
Rm -Tensile strength (MPa)
510-680
470-630
450-600
Nominal thickness (mm)
3-40
40-63
63-100
100-150
A - Minimum elongation Lo = 5,65 √ So (%)
22
21
20
18
Nominal thickness (mm)
1.5 - 2
2-2.5
2.5-3
A - Minimum elongation Lo = Lo = 80 mm (%)
16
17
18
Temperature
-20
0
Notch impact test. Min. absorbed energy
27
27
Henan BEBON international co.,ltd is an outstanding and professional S355J0W steel exporter and stockist in china, especially in super thick atmospheric corrosion resistance of structural steel plate. We keep more than 10000 ton S355J0W steel in stock, and we have a good relationship with per big steel mill, so if you have any S355J0W steel need, we also can meet your maximum request. BEBON international is your best choice, if you want to seek a reliable china supplier. Any need in S355J0W steel, we can supply you with the best quality, best service and competitive price.