Products
EN 10155
ASTM
JIS G3114
NFA 35-502
SEW 087
UNI
BS 4360
You are here:Home - FAQ - Application widely - FE360 high strength steel plate
Application widely - FE360 high strength steel plate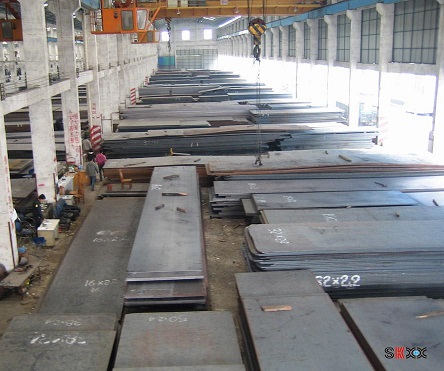 FE360 high strength steel plate is a high-quality carbon structural steel, widely used in the production and life, here to provide you with some basic information about the FE360 high-strength steel plate, including FE360 steel plate basic content and mechanical properties of chemical and its applications.
Chemical composition of FE360steel plate:
C:0.17;Si:0.40;Mn:1.4;P≤0.04;S≤0.04
Mechanical properties of FE360high strength steel plate:
Yield Strength: ≤40mm:235,40-60mm:>225;Tensile strength: 340-470
Elongation: ≤40mm:26%,40-60mm:>25%
FE360 high strength steel range of applications:
All kinds of riveting, bolts, welded steel components.
If you need to buy High strength FE360 steel plate, we will provide you with the best price and steel FE360 steel plate the best quality service, about the FE360 steel plate, if you have any want to know, please call us.